Three years ago, SimplyRFiD and Frame Source Group set out to make the best inventory management system and transform the eyewear industry. Integrating 17 manufacturers into a seamless inventory ordering and management experience, 'AIMS' is now available and on-display at "The Exchange" -- the largest gathering of forward-thinking independent eye doctors in the world.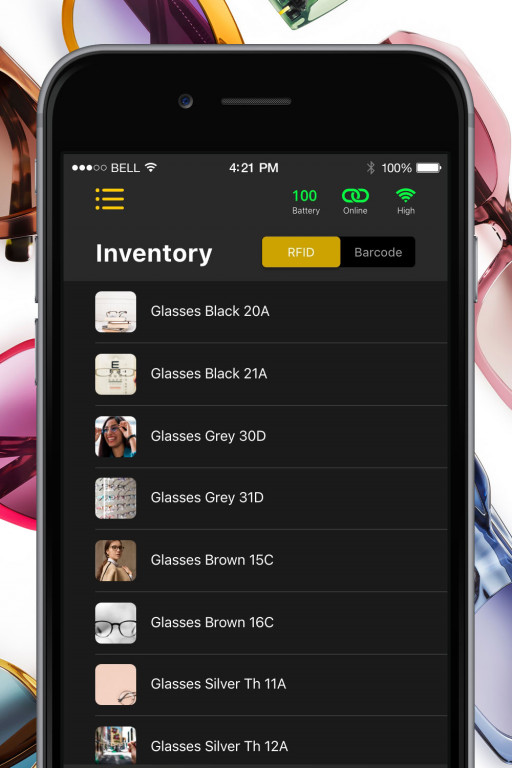 AIMS 2.0 Inventory Management Systems for Eyewear with RFID
See the AIMS 2.0 Inventory Management Systems for Eyewear with RFID on display at The Exchange 2023 in San Antonio
DALLAS, April 10, 2023 (Newswire.com) - Vision Source's yearly gathering, "The Exchange," happens from April 19-22 in San Antonio. More than 3,000 independent optometrists and opticians gather to discover the latest advancements for their optical offices. The AIMS Eyewear Order Management System will be demoing the latest RFID-enabled system for eye doctors.
The AIMS system is powered by SimplyRFiD's Wave enterprise inventory system and optimized for eye doctors by the Frame Source Group. AIMS gives eye doctors the ability to compete with online and big-box retail by offering in-person try-ons, fast delivery, and a huge frame selection of 100,000 frames never before seen.
"Ever wonder why the frame you want or saw on a celebrity isn't there? Because 'best sellers' only last on the board for one day!" said Greg Smith, head of sales for Frame Source. "With AIMS, the best sellers go back on the board, and AIMS handles ordering a fresh frame directly from the manufacturer. With AIMS, the best frames are always in stock."
AIMS is directly integrated with 17 manufacturers sending stock levels and providing online ordering and drop shipping for optometrists.
Integrated Manufacturers:
A&A *
Charmant *
Design Eyewear
Eight to Eighty Eyewear *
Europa *
Iconyx *
Kenmark *
L'Amy *
Luxottica
Match Eyewear *
Modern Optical *
MODO *
Mondottica *
Morel *
Tura *
WestGroupe *
* offer same-day shipping on all frame orders

These manufacturers represent the top brands with more than 100,000 frame choices. Sample brands include Ann Taylor, Burberry, Chanel, Dolce, Oakley, Persol, Ralph Lauren, Ray-Ban, Riserva, SuperFlex and hundreds more.

At the Show

A hands-on demo is available to experience how RFID reduces inventory time from one day to one minute. In attendance will be Carl Brown, President of SimplyRFiD, and Greg Smith, head of sales for Frame Source Group. A virtual demo from last year's Exchange is on TikTok.

About SimplyRFiD

SimplyRFiD revolutionized RFID adoption with the introduction of the DoD Pro-Tag in 2007. Today, SimplyRFiD leads the retail RFID inventory market with Wave for iOS, the #1 app for counting retail inventory with RFID. SimplyRFiD's three software platforms — AIMS for Eyewear, Wave for Retail, and Wave Audit for Manufacturing — provide tools for retailers to adopt accurate inventory systems. SimplyRFiD's latest product, AI Kick-Start, enables retailers to deploy the latest RFID technology and experience faster growth.

About Frame Source Group

FrameSource Group was founded in 2019 to revolutionize eyewear order processing and management.

Contact Information:
William Montalbo
Vice President, Marketing


[email protected]


+1 703.343.1689

Syd Brown
Social Media Manager


[email protected]


+1 703.343.1689


Original Source: SimplyRFiD, Makers of AIMS 2.0, the Only Eyewear Order Management System, Will Present at 'The Exchange 2023'
originally published at Fashion - Purple Foxy Ladies