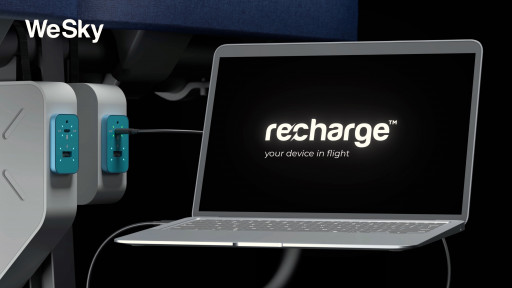 AVIONICS START-UP WESKY'S NEW RECHARGE PRODUCT GIVES THE COMMERCIAL AVIATION INDUSTRY A MUCH NEEDED IMPROVEMENT TO THE IN-SEAT CHARGE EXPERIENCE FOR PERSONAL ELECTRONIC DEVICES (PED). THE SAME INSTALLATIONS ALSO HELP IMPROVE AIRCRAFT OPERATIONAL EFFICIENCY WHILE REDUCING AIRCRAFT CO2 EMISSIONS

Newswire.com)


The ever increasing processing power of Personal Electronic Devices (PED) requires high-capacity batteries that in turn requires fast charging solutions. Existing onboard high power charging solutions on the market are heavy preventing airlines from choosing these systems due to weight budget constraints. WeSky engineers have created a smart USB in-seat fast charging product that is the lightest on the market.

"Our new recharge

product is an efficient 60W USB in-seat charging solution, that weighs 70% less than current available products, yet has rapid charging. It brings many benefits to commercial airlines including a reduction in fuel consumption which also has benefits for the environment," said WeSky Founder and CEO Vytis Petrusevicius.
"Based on our current sales activities and request for proposals we are forecasting and already negotiating orders for over 20 million USD in revenue of recharge

in-seat power systems within next 24 months," said Marius Barcas, Head of Sales.
WeSky recently secured additional funding from US based Notarc Investment Partners in order to ramp up production of its current product line while also expanding research and development of new avionics equipment.
"These are the kind of ventures that fit with our sustainable investment mandate and which have an immediate positive impact on the environment, industry and end user. Legacy businesses and industries must continue to evolve and innovate and we have a responsibility as investors to help speed up innovation and to do our part to support such ventures," said Leslie C. Bethel, CEO of Notarc Management Group and recently appointed WeSky Board Member.
About WeSky
Among many avionics innovations, WeSky develops a smart USB in-seat power solution called recharge

that allow commercial airlines to provide enhanced in-flight experiences and operating efficiency through lowering aircraft weight and fuel consumption. 
The aviation and commercial airline industry like many other transport businesses are challenged with lowering their extensive carbon footprint. WeSky was founded on the sole principle of developing aviation technology and innovation in electronics which can have a positive impact on operational efficiency while also helping legacy industries make immediate progress toward attaining their sustainable goals which is critical to our planet and survival.
The recharge

is the world's lightest and most compact 60W USB in-seat power solution, with the same weight as 15W USB charging solutions currently on the market.

WeSky is EASA approved Part 21J Design Organisation with in-house avionics systems development, certification and integration design capabilities.

For more information, visit https://www.wesky.aero/recharge

About Notarc Investment Partners

Notarc Investment Partners is an affiliate of Notarc Management Group, comprised of leading investment and asset management professionals in The UK, Europe, Panama, Asia, The Bahamas, and The United States. As an advisory and private equity firm, Notarc Management Group focuses on opportunities in real estate, hospitality, technology, logistics and infrastructure with an expanding portfolio in The Americas.

In addition to capital, Notarc brings know-how, managerial oversight, and a network of operators and funders with a particular expertise in infrastructure, government and public policy. Notarc aligns with sovereign wealth funds, venture and private equity firms, and global family offices to invest capital via its various opportunity funds and SPVs.

For more information, visit www.notarc.com.

***

For more information contact:

Vytis Petrusevicius
Founder and Head of Product Design
WeSky UAB
[email protected]
+44 (0) 77 217 18545

Website: https://www.wesky.aero/recharge


Contact Information:
Vytis Petrusevicius
Founder and Head of Product Design


[email protected]


+447721718545
Related Files
WeSky Press Release 19.10.2022 vFinal.pdf

Related Images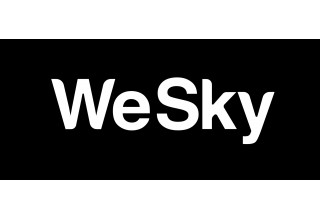 WeSky Logo

WeSky UAB



Press Release Service by Newswire.com

Original Source: WeSky Launches World's Lightest 60W USB In-Seat Power Solution Boosting Commercial Aviation Efficiency
originally published at Travel - Euro-News