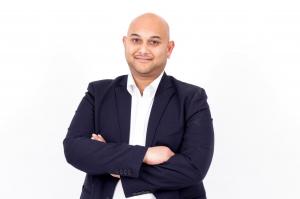 Shafir Barsatie – CEO Barsatie Enterprise
THE HAGUE, ZUID-HOLLAND, THE NETHERLANDS, February 18, 2023 /EINPresswire.com/ — Barsatie Enterprise today announced the launch of two new services: SCIP ® Cloud and SCIP ® Protect.
SCIP ® Protect is the next generation of backup and protection, combining best-in class cyber protection with a flexible per GB model. Now users can safeguard their data, networks, and PCs and rely on fast backup and recovery options in case of an emergency (such as a ransomware outbreak).
SCIP ® Cloud is a scalable private cloud for enterprises and MSPs. Barsatie Enterprise operates cloud locations across multiple data centers in Europe, bringing data closer to users for improved sovereignty and reduced latency. With a powerful, modular SD-Edge-Cloud-as-a-Service, we go where your data needs to be.

Barsatie Enterprise also offers on premises solutions to its MSPs. This is especially appealing for businesses in retail, healthcare and utility companies. With this simple and affordable solution, they retain full ownership of the data — both digitally and physically.
"Today marks the launch of our services to an international user base for the first time," said the company's CEO Shafir Barsatie. "We are looking forward to expanding quickly with new partners outside the Netherlands as a wider range of customers realize the benefits of our SCIP ® Cloud On-premises solution."
Barsatie added: "With these two new products, we help enterprises of all sorts to build and run their apps anywhere, optimise workflow, automate operations at scale, and instantly lower their hardware compute cost. You can expect easy implementation, 24/7 workload protection, and double backup layer protection to secure your cloud infrastructure."
Any interested parties can try a real-time overview of Barsatie Enterprise's cloud management portal by requesting free demo access to the SCIP ® Cloud Platform on the Barsatie Enterprise website. They can also contact the office directly by telephone or follow the company on social media here.
About Barsatie Enterprise
Netherlands-headquartered Barsatie Enterprise brings over 20 years of experience in providing reliable, scalable IT solutions, and reports over 4000 successful migrations with close to 1500 happy clients to date. The company offers its products through an exclusive 70+ partner network.
Barsatie Enterprise empowers clients to take control of their own data.
Do you want to raise performance levels, reduce costs (there are no expensive licences), and maintain your mission-critical workloads securely in the cloud? Barsatie Enterprise offers all of these benefits and more — with just a few clicks from a convenient, user-friendly interface.
About the CEO
Born in Suriname, Shafir Barsatie was ambitious to make a difference in the technology world from a very young age. After moving to the Netherlands, he earned an IT degree from a prestigious university and worked at multiple IT firms for 20 years from network admin up to the CTO levels, gaining valuable experience and knowledge.
Barsatie went on to develop a successful portfolio and founded Barsatie Enterprise in 2015, offering innovative technology solutions to businesses, homeowners, and organisations around the world.
Shafir Barsatie
Barsatie Enterprise
+31859020062 ext.
email us here
Visit us on social media:
Facebook
Twitter
LinkedIn
Instagram


Article originally published on www.einpresswire.com as Barsatie Enterprise Reveals Two New Best In-Class, GDPR-Compliant Cloud Solutions For International Business
originally published at Global News - Social Gov