Dante White, CEO of Oppuous, A DotCom Magazine Exclusive Interview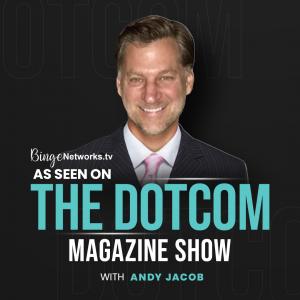 The DotCom Magazine Entrepreneur Spotlight Series-Featured Interview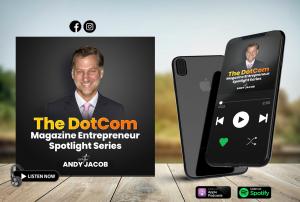 The DotCom Magazine Entrepreneur Spotlight Series-Cover Story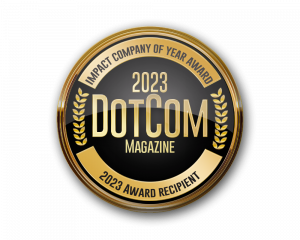 The DotCom Magazine Entrepreneur Spotlight Series-Impact Company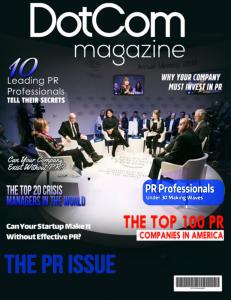 The DotCom Magazine Entrepreneur Spotlight Series-The Power Of Video
Dante White, CEO of Oppuous, joins other leaders, trailblazers, and thought leaders interviewed for the popular DotCom Magazine
Oppuous is a one stop marketplace for business tech solutions. Dante White has built a great platform that also has powerful nationwide engineering and cloud specialists to advise their clients!"
— Andy Jacob
SAN FRANCISCO, CALIFORNIA, UNITED STATES, March 14, 2023 /EINPresswire.com/ — Andy "Jake" Jacob, CEO of DotCom Magazine interviews Dante White, CEO of Oppuous for the Magazine's Entrepreneur Spotlight Television Series, which is featured on The Binge Networks TV Channel as featured on Apple TV, Amazon TV, Sony, ROKU, Samsung, LG, and many others. Dante White joins other leaders selected by the editorial team of DotCom Magazine to be interviewed on the top trending show.
ABOUT Oppuous
Oppuous started off as a question, an idea, a thought, a wish, and ultimately a movement. Too many times we're told "you can't do this", "you'll never make it", or "that's dumb", etc. Oppuous believes that everyone should have an opportunity to reach their dreams and everyone has value. As such, Oppuous does its best to give back to the community by employing Veterans, the homeless, single parents, and the generally disenfranchised. We give back to the community because WE ARE THE COMMUNITY. I want to build a better world for my son and OUR WORLD. For too long capitalism has taken everything and given nothing.
Oppuous was created for business owners small and large who are dissatisfied with having to buy software, hardware, and tech support services from multiple places, manage multiple contracts, and have purchased the wrong solutions. Oppuous is a one stop marketplace (like Amazon) for business tech solutions. Additionally we have nationwide engineering and cloud specialists to advise clients along the way. Oppuous provides on average 15% savings on solutions on average and hundreds of hours of saved time a year. Unlike buying all your solutions from every individual company. Oppuous makes buying technology simple, stress free, and efficient. You can even keep your existing relationships with the software manufacturers, we just add better customer service AND typically better pricing (even on existing installs).
Dante White joins other leading CEO's, founders, and thought leaders that have participated in this informative and popular interview show. In the interview with Andy Jacob, Dante White discusses the newest offerings of Oppuous, what makes the company different than other firms, and shares thoughts on leadership and entrepreneurship. Dante White joins other leaders building strong and compelling companies that have been invited to participate in the exclusive series
Andy Jacob, CEO of DotCom Magazine says, "The interview with Dante White was amazing. The success of Oppuous is a true testament to their team and their people. It was a real honor to have Dante White on the video series.
Andy Jacob says, "It's the goal of DotCom Magazine to provide the absolute best in what entrepreneurship has to offer. We have interviewed many of the world's leading entrepreneurs in their respective field. It takes amazing leadership to build a company like Oppuous. There are so many powerful and talented entrepreneurs throughout the world, and I am extremely fortunate to interview the best of the best. I always come away humbled by how many talented people are building amazing companies. As we scout the world for interesting entrepreneurs and companies, it is always a wonderful experience to meet leaders like Dante White who are forging an incredible path for others. At DotCom Magazine, we believe entrepreneurs are the heartbeat of the world. We believe it is a world where risk takers must be lauded, saluted, and respected. Successful entrepreneurs get up every morning and give an amazing effort. We salute the business leaders of this world like Dante White".
ABOUT DOTCOM MAGAZINE
DotCom Magazine is a leading news platform providing fascinating interviews with news makers, thought leaders, and entrepreneurs. DotCom Magazine is the leader in putting people with insatiable entrepreneurial spirit at the forefront of every story it covers. The Entrepreneur Spotlight Interview Video Series looks at business through the lens of a successful entrepreneur's mindset. The Entrepreneur Spotlight Series has included high-profile leaders, including Inc 500 founders, Ted Talk presenters, ABC Shark Tank participants, venture backed visionaries, prolific CEO's and Founders, and many other wonderful thought leaders and entrepreneurs. DotCom Magazine covers Founders and CEO's making a difference. Regardless of who the entrepreneur is, where they live, or what they are doing, if it is interesting and newsworthy, DotCom Magazine covers it. In selecting entrepreneurs for this important video series, we consider the newsworthiness of the story and what our viewers want to learn about. If something is important to our viewers, it is important to DotCom Magazine. The people at DotCom Magazine believe in including a diverse range of entrepreneur voices in our interviews, and actively pursuing entrepreneurs making a positive difference in the world.
Andrew Jacob
DotCom Magazine
+1 602-909-9890
email us here
Visit us on social media:
Facebook
Twitter
LinkedIn
Instagram
YouTube
Dante White, CEO, Oppuous, A DotCom Magazine Interview


Article originally published on www.einpresswire.com as Dante White, CEO of Oppuous, A DotCom Magazine Exclusive Interview
The post Dante White, CEO of Oppuous, A DotCom Magazine Exclusive Interview first appeared on Social Gov.
originally published at Global News - Social Gov